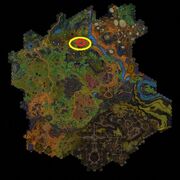 PROJECT: Protostar Holdings Exchange is a settler project mission in Auroria.
Description
Turn in Protostar Paperwork to the Project Builder to build an exchange
Protostar would gladly open a full-service exchange with your aid, Settler! However, we require the correct paperwork to be collected and turned into the Protostar Project Builder.
Completion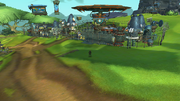 Good work, Settler, I've never seen a Protostar project go up that fast before!
Requirements
Settlers have to bring 20 "Protostar Paperwork" to Holdings Exchange Project Builder.
Rewards
Completing the project unlocks 2 vendors and a booster.
See also
External links