Difference between revisions of "Teleporter"
---
Revision as of 19:55, 14 June 2014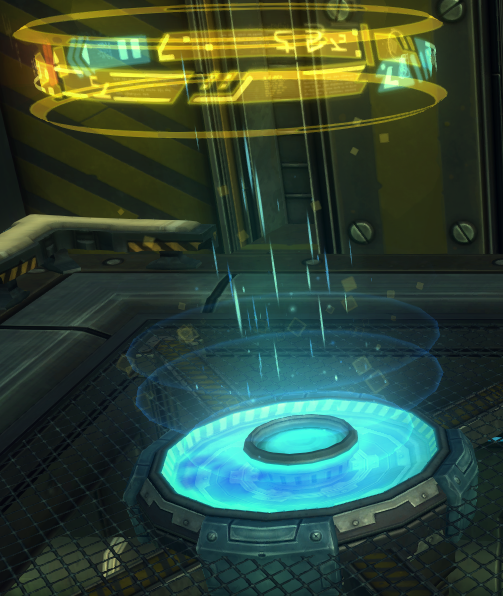 A teleporter is a device used to allow near instantaneous travel between two points. They are used in pairs, with one on each end of the travel. They are large and require significant power and thus are typically only used in fixed installations and large space ships.